At the September 19, 2023, Saratoga Springs City Council meeting, Accounts Commissioner Dillon Moran introduced a resolution that canceled a public hearing that Public Safety Commissioner James Montagnino had scheduled. As documented below, this petty move against Montagnino was unprecedented. City Attorney Tony Izzo was called on to comment on the procedure, and he observed that in the thirty-five years he has worked for the city, no Commissioner had ever been denied the opportunity to seek public input regarding a proposal through a public hearing.
While Moran was the point person in this latest incident, he was supported in this move by Mayor Kim and Commissioners Sanghvi and Golub. They have become the city's "wrecking crew."
Moran's move on Montagnino was accompanied by toxic remarks, which have sadly become the norm at the Council table. The Mayor, who chairs the meetings, not only failed to admonish Moran for his lack of civility in addressing a fellow Council member, but he is a frequent perpetrator of the same ugly behavior himself.
Moran's resolution was to cancel a public hearing that Montagnino had scheduled to discuss his proposal to change the rules for the public comment period. Montagnino's resolution would have required that persons living or employed or owning real property in Saratoga Springs be allowed to speak before other individuals.
Montagnino's resolution was in response to increasing frustration from many that Black Lives Matter activists, most of whom live outside of the city, had come to regularly monopolize the public comment period, often leaving little if any time for residents to speak about other issues.
This situation has become even more acute since Kim limited the public comment period to thirty minutes and increased the amount of time allotted to each speaker to 4 minutes from two minutes, thus reducing the possible number of people who could speak from 15 to 7 if everyone sticks to their allotted time. In addition, Kim announced he would not hold people to the four-minute limit and routinely arbitrarily enforces the time limit. He seems to have adopted two standards. Those he agrees with, he simply notes that the four-minute limit is up and then gently reminds them of the limit as the speaker continues. For those expressing opinions he does not like, he is far more forceful. In that case, he loudly and aggressively interrupts them, telling them to "wrap up."
Kim also added an option to speak to the Council via Zoom at the end of the Council meetings, which routinely go on till past 11PM. Those wishing to comment must sign up for Zoom between 9 a.m. and 2 p.m. on the day of the meeting.
The result of the Mayor's arbitrary and random management of public comment is that people who take the time to attend a Council meeting in order to address pending resolutions are often frustrated when they discover the allocated time has run out and they will not be allowed to speak.
New items are only to be added to the agenda during a Council meeting if there is some sort of urgency. The person requesting the agenda addition is supposed to offer an explanation as to why it cannot wait for the next meeting. It then requires a majority vote for it to be added.
There is good reason for this. In the interest of transparency, the public is supposed to be informed regarding all action items through an agenda that is required by the city charter to be available for public review no later than noon the day before the Council meets. This is meant to ensure that interested citizens can respond prior to Council action.
This policy is routinely violated by Council members who often add items at the last minute at the Council table without explaining why they couldn't wait for the next meeting (or why they couldn't have managed to put it on that meeting's agenda....). Mayor Kim, who, as the chair, is supposed to enforce the rule, of course never does.
In an especially egregious violation of this important rule, Dillon Moran waited until the very end of the September 19, 2023, meeting, when the room was pretty much empty, to add to his agenda his resolution to cancel the public hearing that Montagnino had just set. This was particularly unusual as his agenda had been completed much earlier in the evening. The Public Safety agenda comes last. Following the Public Safety agenda and just before the vote to adjourn, Moran proposed his resolution.
Dillon Presents His Resolution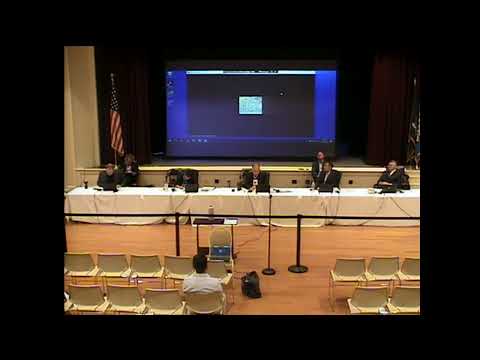 Moran seems to not understand Montagnno's resolution as he characterizes it as a violation of the Constitutional guarantee of free speech. While I think there are a number of problems with Montagnino's proposal, it only establishes the order of speakers, it does not preclude anyone from speaking.
[Note that Kim did not ask Moran to explain why this matter was not listed on his agenda and why immediate action was necessary as required by the city charter (Section2.2)]
City Attorney Tony Izzo Addresses Moran's Resolution.
Commissioner Montagnino asked Tony Izzo, City Attorney, to offer his opinion on the Moran resolution. It was clear that Izzo was a bit non-plussed. "Unusual procedural question, um..." he began.
I have transcribed Izzo's remarks. If you read them carefully, you will see that Izzo observes that there is a precedent for rescheduling a hearing. Conspicuously absent is anything from Izzo supporting the canceling of a hearing. His remarks observe that "...there is some precedent as well for the Council to remove something from a particular Council agenda
for rescheduling
(my emphasis) for some future time. So, if that's the motion for this evening, there is some precedent for it..." In other words, there is a precedent for rescheduling hearings but not for canceling them.
Kim then completely ignores what Izzo has said, asserting that he is sure Izzo agrees that the Council can cancel the public hearing. No one from the Council corrects the Mayor and, with the exception of Montagnino, the four Council members approve the Moran resolution.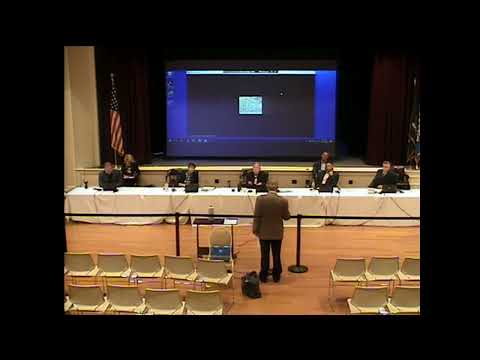 Transcription Of Izzo's Remarks
Unusual procedural question, um, it has been the procedure of this council as long as I've been here to not put to a vote whether or not a commissioner will schedule an item for a public hearing. The council has discussed that topic several times, it's always resulted in there being no vote to add something to the agenda... rather schedule a public hearing or not. Any commissioner that wants to put something on for a public hearing its put on and then if the council wants to not second it at the hearing date it's simply not seconded, um, there is also the council's ability to decide what items go on a particular item agenda can to on a particular agenda, so it is possible, I think, and there is some precedent as well for the council to remove something from a particular council agenda for rescheduling for some future time. So, if that's the motion for this evening there is some precedent for it, um, I suppose Commissioner Moran's motion does have some precedent if the council want to remove it from the next upcoming agenda for rescheduling there is some precedent for that.
Dillon Moran Gratuitously Raises The Temperature
In this video clip, Moran launches into a self-righteous rant, calling Montagnino's resolution "garbage."
In classic Kim playing lawyer, the Mayor ignores what Tony has told him and instead offers that "it is pretty straightforward" that the Council can vote to cancel the public hearing. Commissioners Jason Golub and Minita Sanghvi also ignored what the City Attorney had to say and voted with Kim and Moran.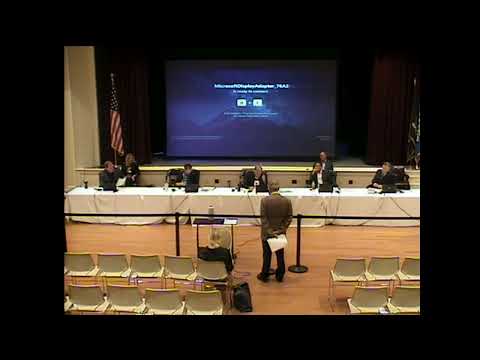 As observing readers will note, I have not discussed the substance of the Montagnino resolution. There are a variety of problems with it, but the issue is really not the content of the resolution but its improper cancelation.
For Democrats who claim to support transparency and accessibility to deny the public's ability to comment on a fellow Council member's proposal, however flawed, is unprecedented, as City Attorney Izzo observed. The Council would have the final word on whether Montagino's proposal ever went into effect. I suspect if there had been a public hearing, many speakers would have voiced concern over this proposal. So, what was the harm of giving this a public airing? This united front to block public comment is also curious, given how many public hearings these Council members have scheduled without giving the public access to any concrete document to react to. How disturbing that neither Kim, Moran, Golub, nor Sanghvi stood up for the public's right to weigh in on a public policy proposal, however flawed. Yet another example of cancel culture.